Surprise surprise!! What is the sound that all pet owners and raw feeders love to hear?
Theeee delivery truck, of course! Food is HERE!
The best of the best food - organic with zero antibiotics from only the highest quality sources - only for our fluffs (of course) and it's ON TIME!
Hare Today Gone Tomorrow! A raw feeding company that one breeder friend recommended to us, and we will be forever thankful to: Jeanne Marikle, also a Maine coon breeder.
Here in Arkansas, it has been very difficult to find certain organ parts, therefore it has been difficult to have a perfectly complete and balanced raw diet. We had to locate a different source, and were worried that the only way we could get it was through ordering.
Why did it worry us?
First of all, you can't know if the product is exactly as pictured or promisingly described. Will the meat be high quality? How expensive is it going to be? Because you have to consider the shipping price required for such heavy and bulky items. Do you live too far away for it to arrive frozen? Do you order just a sample, or in bulk? What then, if the picky four legged eating machines don't fancy it? Many question marks that can only be answered when you do some research, but most thoroughly when you try it out yourself - and so we did!
When you do find a reputable source to order from, it becomes a huge game-changer for raw feeders. Deciding to do an unsolicited, subjective review on HTGT's products is a result of our excitement about finding them, and part of wanting to support the effort it takes to be a responsible raw food company - and as always, trying to spread the word to pet owners who are interested in either starting a raw diet, or trying to find the right source to sustain it.
Here is the latest 55 pound package that we ordered! Looks...heavy enough, big, and heavy - very heavy.
So let's take a look inside, shall we?
As we can see here, there's a wide variety of frozen packages that we selected, all generously insulated from the exterior.
Let's dive into the goodies!
Beef kidney, beef pancreas, herring, sardines, beef heart and green lipped mussel powder! Excited, to say the least.
Condition of products:
•Completely frozen ✔️
•Completely sealed ✔️
•Correct amount ordered ✔️
Shipping was on time, and box had no damage.
We received constant updates about our order via email, from the time of placing the order to the time of delivery.
Very pleased to see that everything arrived still frozen after a full two day road trip.
So what exactly did we order?
Uuuuuuuh, beef kidney....! Our cats' ultimate favorite!
BEEF KIDNEY
USDA inspected beef kidney. Packaged 2 lbs per bag, vacuum sealed.

It has a fantastic deep red color with correct form and texture. Looks extremely fresh. Easy to cut up in small pieces. It does have moderate ammonia odor, but what do you expect from a kidney?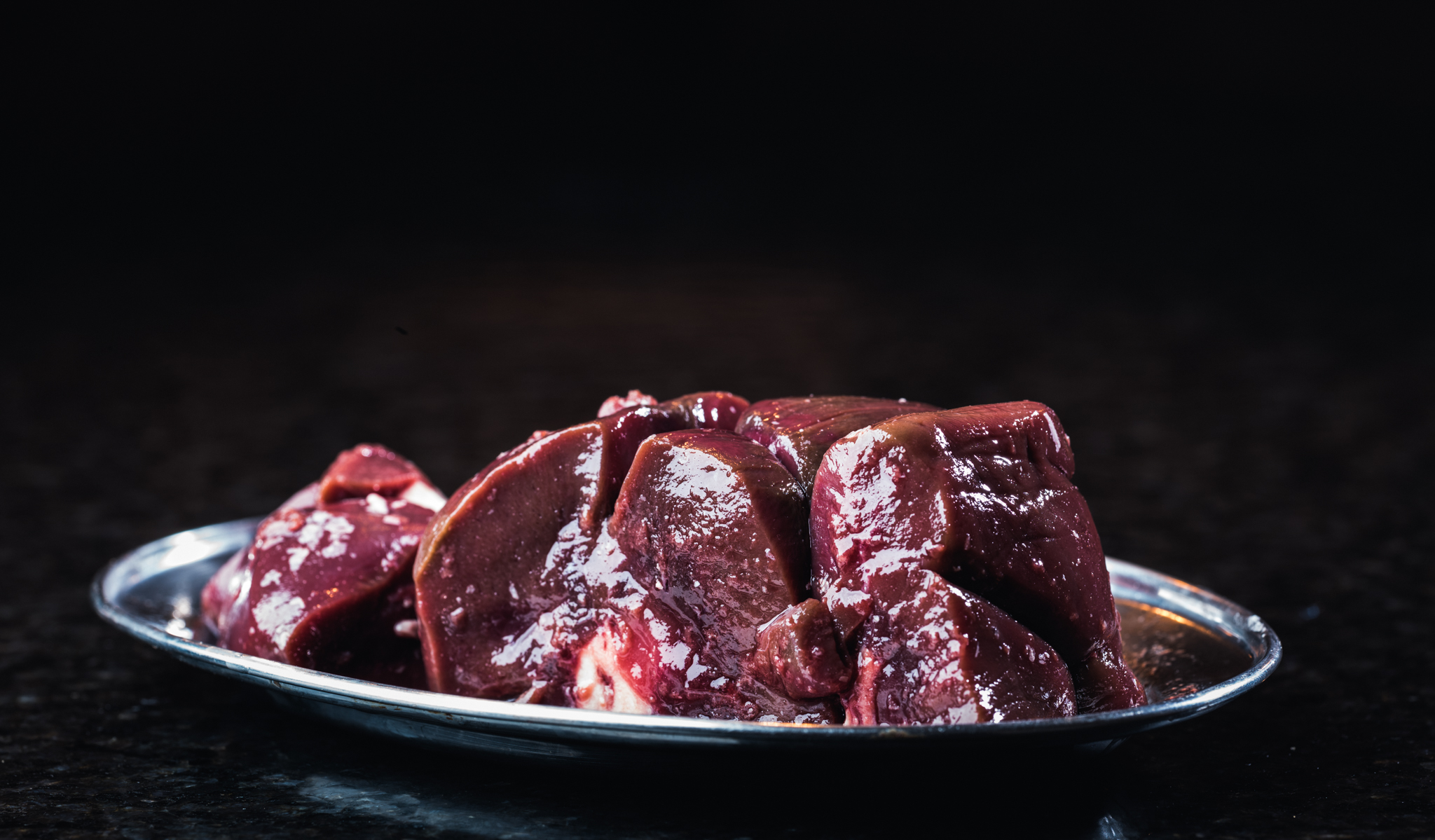 Our cats absolutely love it and it's usually going to be the very first thing they'll eat out of their bowl.
Price at time of this writing: 2lbs ($6.59)
Great price, for great product.
BEEF HEART
Beef heart, cut into strips. Heart does contain fat on the outer areas, with a meat:fat ratio of about 80/20.
5 lbs per bag, vacuum sealed.
As we know, cats need a lot of taurine and we personally do not supplement, but instead try to provide them the varied cuts of meat that together contain all the important vitamins and minerals for them. Therefore, it's very important that the meat we choose is of high quality.
This package is 5lbs, and is massive. Since we feed it as supplementation and not only as muscle meat, we will have to thaw it out a little to be able to separate the meat and make different batches of it. That's the only "negative " remark on it. However, that's based on our personal method of feeding. It's quality is again top, and our cats love it !
Price at time of this writing: 5lbs ($13.99)
Compared to other raw feeding companies, this price is much cheaper. Excellent quality of meat as well.
GROUND BEEF PANCREAS
The pancreas is fresh, immediately ground, and packaged in 1 lb chubs.
We love the way it is packaged! Like a tube that you can squeeze parts of the meat out whenever you portion it for their meals. It's texture is more of a paste than what you might think of as ground meat; it is ground organ after all. Some of our fluffs do prefer the beef kidney over this, but they don't complain either. Product seems very fresh, doesn't have any odd smell to it, and lasts for a long time.
Price at time of this writing: 1lb ($4.29)
Not too bad at all. It last us for a while, and it's use is very convenient.
WILD CAUGHT SARDINES
Whole sardines, wild caught from Spain, 2 lb bags, vacuum sealed.
Sardines can vary in length from 2-3 inches, all the way up to 10 inches or more in size.
Soooooo excited to have found these! We started feeding 100% raw when we moved here to Arkansas - and what does Arkansas NOT have? The ocean! Which means, no fresh fish other than lake fish.
These have a really strong smell to them, which actually has helped one of our cats that had a respiratory infection and couldn't smell, and so not inclined to eat either. Put the sardines together with some pork, and she started eating immediately! So for this purpose, we wholly approve of the strong fishy smell!
The sardines themselves are rather big; fully intact bodies with their intestines and heads.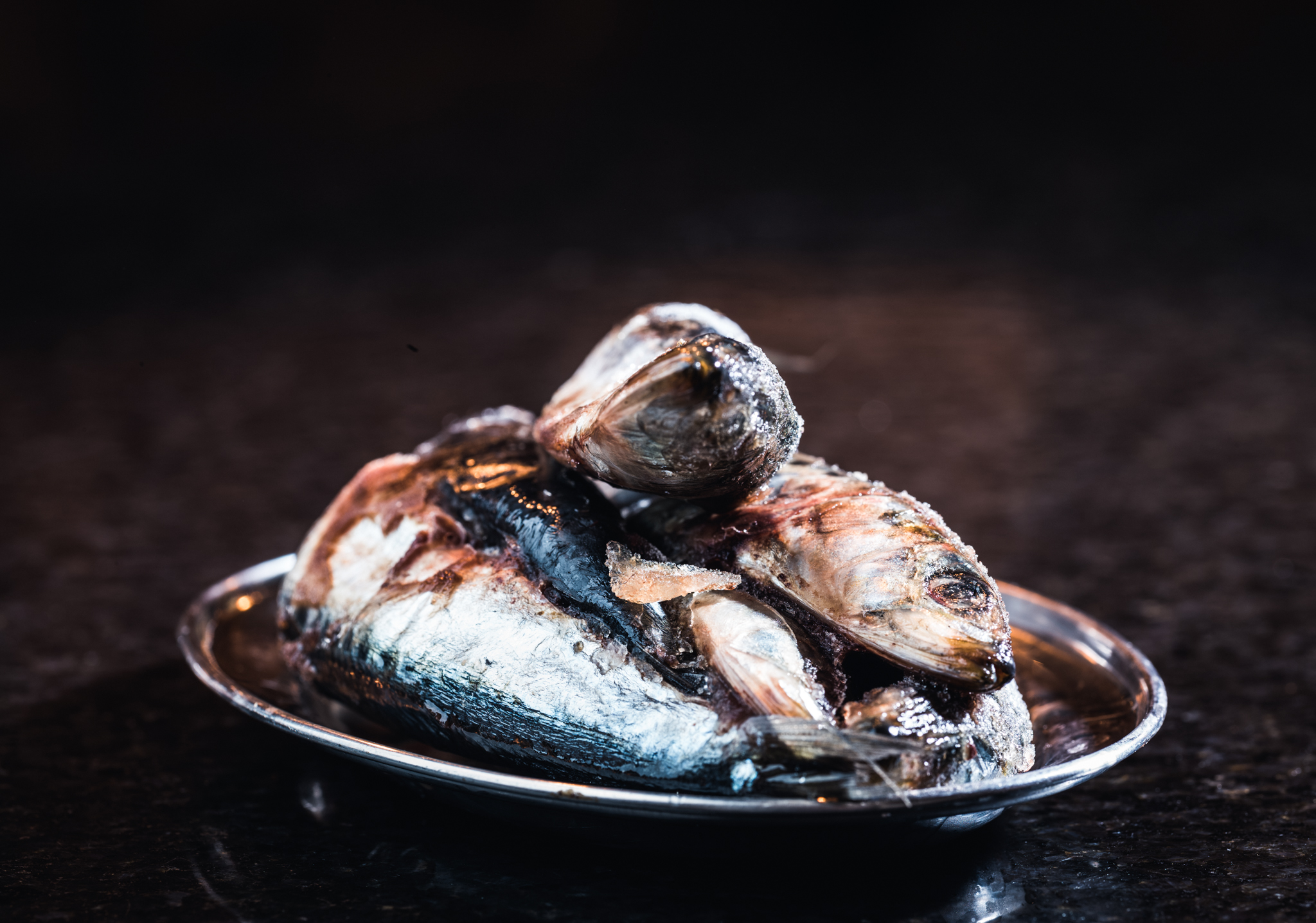 We defrost the package just enough to be able to separate the sardines, and feed our fluffs twice a week.
Canned sardines in water vs. raw ? No comparison. Raw, hands down.
Price at time of this writing: 2lbs ($8.59)
For being wild caught, and great quality, price is more than fair.
WHOLE ATLANTIC HERRING
Whole Atlantic herring, 2 lb bags, vacuum sealed.
Wild Caught, Product of the U.S.A.
These guys are huge, less smelly than the sardines, and have made THE biggest difference on our cats' coats. They're so soft, silky, and healthy looking. More effective (in our experience) than fish oil.
Needless to say, the fur kids love the fish! The only piece that sometimes gets left, is the actual herring's head that the boys like to play with as an after dinner activity. That's right, our resourceful Queens never waste anything. Boys will be boys.
The herring is also just as described on the HTGT website. Fresh and clean (and since we grew up in Greece right next to the Aegean Sea, we are very particular about quality of fish) - this one tops it all.
Price at time of this writing: 2lbs ($7.79)
So, it's a little cheaper than the sardines. We love the herring and sardines so much that we order both for variety.
GREEN LIPPED MUSSEL POWDER
The Green Lipped Mussel is grown on ropes suspended from platforms on the surface of the ocean. The ocean is continuously monitored to ensure that the growing environment is free from pollution and other contaminants. The mussels obtain their nutrients directly from the phytoplankton and minerals contained in the sea water. When the mussels are at their peak, they are harvested. The edible portion (excluding the shell) is freeze dried using low temperatures and vacuum to remove the water. This preserves the integrity of the bioactive molecules and ensures the stability of the activity of the many nutrients. Each lot of freeze dried Perna must pass the strict quality guidelines of the New Zealand Ministry of Fisheries. Each batch is analyzed to insure the absence of pathogenic bacteria and heavy metals.
Net weight 6 ounce, resealable vacuum sealed bag. Human grade.
To be completely honest with you, we purchased this item because of our Alaskan Malamute that is a year old. We recently found out that his brother suffers from major Hip Dysplasia, a genetically inherited disorder. We've been using this product for about 2 weeks now. He has never shown any signs of limping so far, but we choose touse it as a preventative. Hopefully we will never have to notice a change.
Therefor, it would be unfair for us to review this product without any personal experiences yet with it. However; we really do believe in it or else we wouldn't have ordered it. We strongly believe in nature's power and it's natural remedies.
We did try it on our cats (since it doesn't have any side effects) to see their reaction - and they loved it. Even if it's in powdered form, they will absolutely munch and crunch on it - well, more like munch and lick on it.
So, we decided to keep on supplementing all our fluffs with it, since it has so many health benefits - and we will make a more detailed and appropriate review later on.
Back to the product itself, it is completely sealed, and when you open it, you can tell what's in it. It is smelly, and the fur kids love that. Based on description, it seems to be sourced from a responsible place, and processed correctly, which is very important when using this product.
Price: 0,50lbs ($24,99)
It is pricey for how much it lasts, but that's the case with almost every supplement.
These are the products that we ordered. All of them looked exactly as in the picture shown online, with a touch of "raw" reality of course.
Everything was indeed vacuumed sealed with no leaks.
All our animals love eating the meats and fish more than what we get local.
Weight and size of products are accurate to description.
Everything is fresh and of the highest quality.
This is the second time we've ordered from Hare Today, Gone Tomorrow, and from now on we will be loyal customers.
We would like to thank HTGT for providing such good quality products at an affordable price. This not only helps us breeders who have a lot of animals to feed, but it also helps people to get into raw feeding - and this is probably one of the best solutions we can think of for the health and well-being of all pets.
We totally recommend these products and this raw feeding company.
And now we can enjoy a full balanced raw meal!
As far as MetatronEyes Mango is concerned...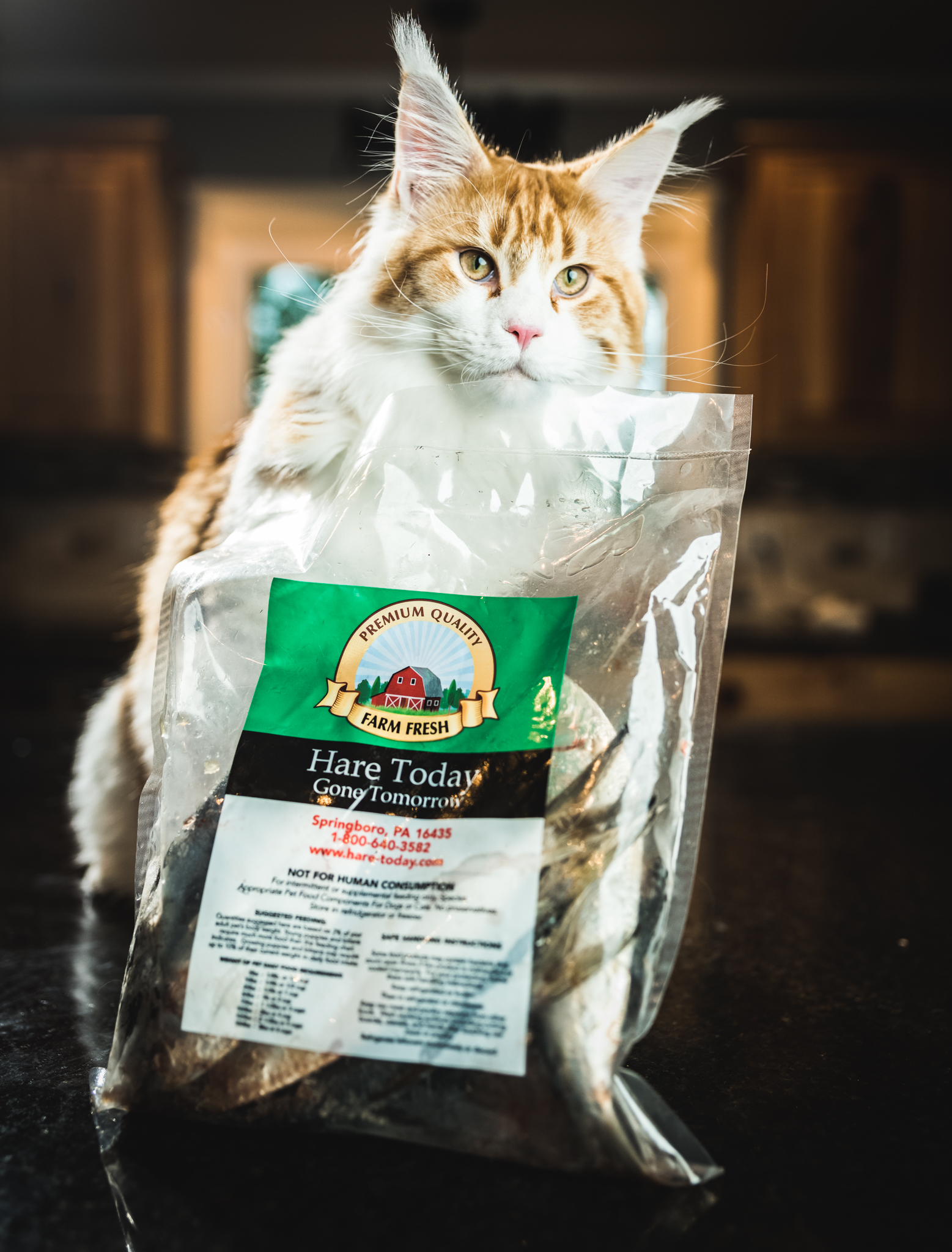 If you enjoyed our review, and would like for your own products to be reviewed or for any other press inquiries, feel free to contact us here.
Also, we would feel honored if you follow us on Instagram, Facebook, or subscribe to our brand new Youtube channel!